Volunteer Opportunities in December 2017 at St. Vitus Church  www.saintvitus.org
As we are approaching, in gratitude to the many living as well as fallen Veterans for Veteran's Day; and then Thanksgiving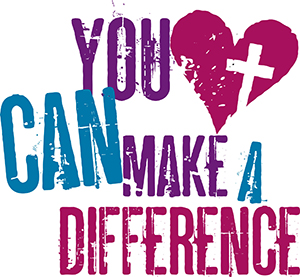 Day and weekend, I am providing volunteer opportunities in the month of December 2017 at St. Vitus Parish. These, as well as other opportunities are open and welcome to one and all. The month of December is quite hectic as you will note below in and around the parish.
Attached in "pdf" file format Mihevc Grant Program Volunteer Form is a volunteer form you can fill-out, complete, and return either the weekend collection basket, via email, or by mail back to the parish rectory at 6019 Lausche Avenue, Cleveland, Ohio 44103.. For families involved in the parish Mihevc Grant Program, these are opportunities to fulfill service requirements of the parish scholarship program. But again, these opportunities are open to any parishioner or individual willing to help St. Vitus Parish; and by extension, the broader community. The opportunities are:
December 9 (Saturday) CHRISTMAS DECORATION WORK.  Start at 9:00AM. Start of Christmas decoration work, primarily assembling of swags, wreaths, hanging outside and assembly of inside Christmas trees in the church sanctuary. ENTER THE CHURCH ON THE MARY SIDE (WHERE THE ADA RAMP IS LOCATED) AND GO TO THE LOWER CHURCH HALL. Primary coordinator: Louise Strauss. Primary person(s) in charge of assembling swags, wreaths, etc., is Theresa Avsec; and primary persons in charge of setting up inside trees, lighting are Maggie and Mike Milakovich. Lunch will be provided on DEC 9.
December 16 (Saturday) Start time 9:30AM. Continuation of decoration work, primarily the inside of the church. Lunch will be provided on DEC 16.
December 12 (Tuesday) Food Bank Preparation. Start time at 9:00AM. Parish Food Bank Pantry. Preparation work in the lower church hall. Bringing in of boxes, storing, putting canned food items, etc., in paper bags, discard cut up card board boxes, etc., type tasks occur this day, each month. Normally finish around 11:30AM.. Betty Svekric is the coordinator for the parish food bank. Call the parish rectory at 216-361-1444 if interested in this service opportunity.
December 13 (Wednesday) Food Bank Distribution. Start time at 11AM. Distribution of food bank bags in the lower church hall. Verification of recipients (parish serves a geographical area), handing of bags, assisting elderly with bag(s) up the stairwell steps, breakdown and take-out of card board boxes to recycling dumpster in the backside of the auditorium, etc. Arrive at 10:30AM. Distribution begins at 11AM until 12:30PM. Note: Normally 60 to 75 bags are provided. Call the parish rectory if can volunteer in this work of mercy.
December 16 (Saturday) Parish Corporal Work of Mercy. Start time 9:00AM. Packaging boxes, bags, etc., for distribution to seniors, home-bound, seniors residing in assisted living facilities, etc. Also, you can make baked items for packaging. Need individuals to package as well as to deliver to seniors, etc. Contact Sister Mary Avsec, S.N.D., at (216) 432-9179 or Majdi Patyk if interested in this volunteer service. Packaging occurs in the lower church hall.
December 16 (Saturday) Delivery of food baskets. Delivery of food baskets to seniors, shut-ins, etc., Note: Food baskets/bags are to be picked up at St. Ignatius High School, by the Mary Chapel, located on Lorain Avenue and West 30th Street (north side of Lorain Ave.).  Our parish is scheduled to have 26 baskets. Each volunteer car to deliver 2-to-3 food baskets. Estimated value of each basket=$50 with no charge to the parish. A number of the deliveries are to residents at St. Vitus Village residents. Need 11 cars/volunteers and already have six families signed up.
December 30 (Saturday) Preparation work for social (in the parish auditorium) that follows the All Parish Mass and Concert of Sacred Songs on DEC. 31, (Sun.) All parish Mass at 10AM followed by Concert of Sacred Songs in St. Vitus Church. Social, fellowship, food, and light refreshments AFTER the Mass and concert in the parish auditorium. Bring your family and friends to the Mass, Concert, and then social.
In closing, thank you to everyone participating in these and other parish endeavors which enable St.. Vitus Parish to be a caring community and home for one another. Please continue to attend the weekend mass