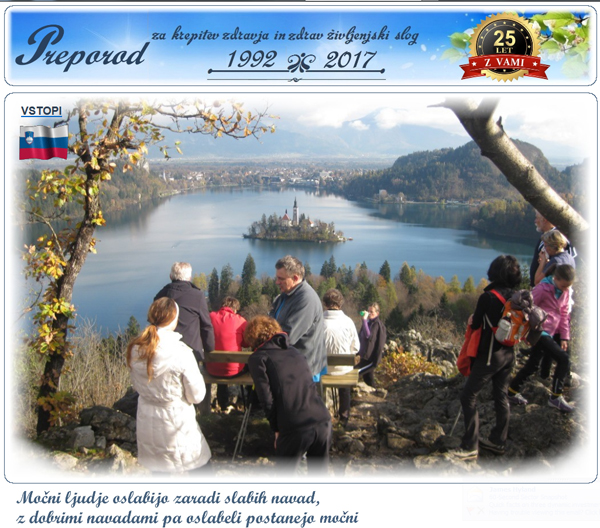 Spoštovani,
V nadaljevanju vam prepošiljamo obvestilo oziroma vabilo na predavanje:
Marjana Videnšeka, ustanovitelja Zavoda Preporod iz Slovenije, ki bo imel predavanje v atriju pri Mariji vnebovzeti (15519 Holmes Avenue, Cleveland, OH 44110) v sredo 21. junija ob 7. uri zvečer.  Marjan Videmšek že 25 let dela na tem, kako zdravo živeti v sožitju z naravo in nudi pomoč ljudem, ki to želijo. Eden njegovih načinov za krepitev zdravja je potom postenja in je tudi napisal knjigo Post za zdravje. Vabljeni vsi, ki vam je zdravje pri srcu. Predavanje bo slovenščini z razlago v angleščini. Vstopnine ni.
Več na: http://www.zavod-preporod.eu/
Marjan Videnšek, founder of Zavod Preporod from Slovenia, will give a lecture in the atrium of St. Mary's parish (15519 Holmes Avenue, Cleveland, OH 44110) on Wednesday 21 June at 7 pm. Marjan Videmšek has 25 years of experience work on how to live a healthy life in harmony with nature. The lecture will be in Slovenian with some translation in English. Admission is free.
Z lemi pozdravi,