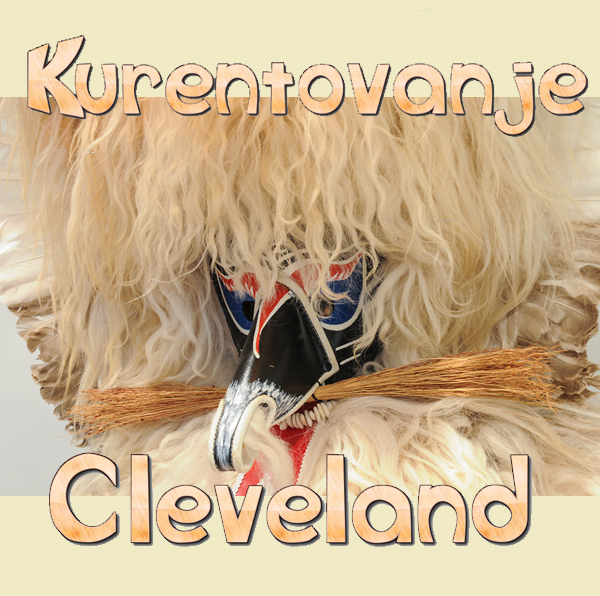 Cleveland Kurentovanje Parade & Festival
Saturday, February 25, 2017
The Slovenian National Home (6417 St. Clair Ave)
11am-6pm
Kurentovanje (koo-rahn-toh-VAHN-yay) is the most popular carnival event in Slovenia and the central figure of the carnival, the Kurent, is believed to chase away winter and usher in spring. The day will be filled with costumes, a parade, food and drink, heritage and fuzzy Kurents.
Celebrate Kurentovanje with a full day of festivities including a parade, lots of food, music and much more! The event is headquartered at The Slovenian National Home (6417 St. Clair Ave. Cleveland) and is free and open to the public. The schedule for the day is as follows:
11am: Doors open at The Slovenian National Home. Come early for kids crafting and face-painting in anticipation of the parade. Food, drinks and shopping will also be available.
12pm: Parade kicks off traditional Kurentovanje, which will stretch through the neighborhood, departing Sterle's Country House/ Goldhorn Brewery, proceeding down E55th to St. Clair Ave, and ultimately ending at the Slovenian National Home. The procession will include Kurents, polka and marching bands, dance troupes, and other parading groups. Community organizations and groups of friends/family are encouraged to participate in the parade by signing up at www.ClevelandKurentovanje.com. All visitors are encouraged to dress in costume of any kind to celebrate in the Mardi Gras tradition.
Until 6pm: Party time! Full programming on indoor and covered/heated outdoor stages at the Slovenian National Home will be sure to entertain you! Enjoy ethnic food and drinks, free face-painting and crafts for kids, ice carving demonstrations, and multiple stages of musical acts and cultural performances.  Cleveland Kurentovanje in partnership with the Cleveland Bocce Club will be holding the First Annual Kurentovanje Bocce Tournament at the Slovenian National Home held during the annual Kurentovanje Festival. Bocce teams should email to ClevelandBocceClub@gmail.com to participate.  Local craftspeople will also be selling homemade edibles and handmade goods.
See more at http://www.clevelandkurentovanje.com/ including information about The "Kurent Jump" on Friday.